---
---
I am currently on leave since I moved to the King Abdullah University of Science and Technology in Saudi Arabia. You can follow me using this link
---
Position:
Affiliations:
Address:

Daniele Boffi
Dipartimento di Matematica "F. Casorati"
Università di Pavia
via Ferrata 1
27100 PAVIA (Italy)


Contacts:

email:
phone: +39 0382 985686, fax: +39 0382 985602
---
Book on mixed FEM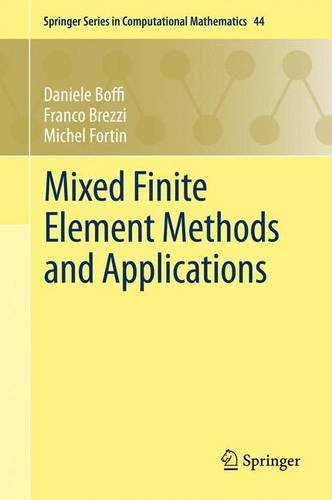 D. Boffi, F. Brezzi, M. Fortin. Mixed Finite Element Methods and Applications, Springer Series in Computational Mathematics, Vol. 44, 2013
---
Teaching
I am teaching several courses. More detailed informations (in Italian) from my teaching page
---
Research
Discretization of PDE's. Finite element methods. Mixed methods. Computational fluid dynamics. Discretization of eigenvalue problems. Computational electromagnetism. Interaction of fluids and structures.
---
European Finite Element Fair
The first EFEF was held at the Newton Institute in Cambridge (2003). Since then, I've been a member of the European Organizing Committee of the EFEF. More information on the Fair can be obtained following this link.
---
Daniele Boffi
Dipartimento di Matematica
Università di Pavia
Via Ferrata 1
tel. +39-0382-985686 fax +39-0382-985602

---